Variable Speed Fire Pump Controllers
Variable Speed Controller Applications: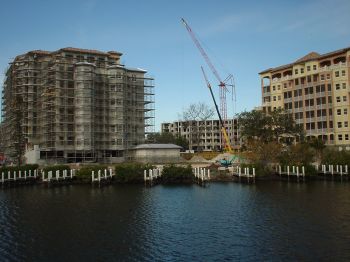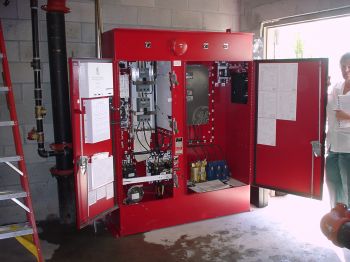 In the past the only way to solve overpressure problems was to use PRVs…but no more! Variable Speed Controllers can vary the speed of the motor based on what pressure you desire. Need 170 psi? Done with the press of a button. 171? No problem. We can hold the pressure to within 1 psi exceedingly accurately. And on top of this, you can eliminate drain risers and make your building PRV free at long last.
By eliminating PRVs you also solve two other tremendous problems: maintainance, and reliability. In the course of a normal, 15-story building's life (20 years), a Variable Speed Controller can save the building owner $250,000! Don't believe it? Check out Slides 16-29 for a full explanation.
As for reliability, consider the following: PRVs are a permanently closed system, and they sit that way until a fire happens. PRVs also require routine testing (and possible replacement) every 1/4 year, 1 year, and 5 years to ensure proper functionality. Variable Speed Fire Pump Controllers only need yearly testing, which would be done regardless of PRVs.
If having a PRV-free building sounds good to you, Variable Speed is the way to go!